August 25, 2022
Hot News from Gamescom
Opening Night Live at Gamescom
Gamescom, the worlds largest gaming trade show is currently happening in Cologne, Germany. Geoff Keighley, the founder of the game awards and part time Dorito King hosted Opening Night Live to kick off the occasion filled with 2 solid hours of game announcements.
Kicking off the show was a game called 'Everywhere' headed by ex-Rockstar lead Leslie Benzies who had been previously responsible for the 'Grand Theft Auto' series from 'GTA 3' through to 'GTA Online'. The game developed under his new studio Build a Rocket Boy is an ambitious open world and multi world multiplayer title featuring 3rd person action and driving and looks to have multiple visual styles and a goal of allowing player creativity. There aren't many details at this point but it certainly looks like one to watch.
Sony revealed a new controller for the Playstation 5. The Dualsense Edge wireless controller allows users to customise their button mappings, travel and dead zones and save their setups to profiles as well as changeable stick caps, back buttons and stick modules. Price and release details to come later.
'Moonbreaker' is the anticipated new title from Unknown Worlds who were previously responsible for 'Subnautica'. They have teamed up with popular writer Brandon Sanderson to create a fantasy tabletop style strategy game wherein miniature figures fight it out. Embracing the theme these figures can be custom painted in game with impressive fidelity.
'Dune Awakenings' jumps aboard the sandworm of popularity that has burst from the earth of the recent film series. This survival mmo is developed by the team at Funcom Oslo who brought us 'Conan Exiles'.
Do you remember 1988's cult film 'Killer Klowns from Outer Space'? Well the executive producer of the 'Friday the 13th' game certainly does as they're heading development of a 'Dead by Daylight' style multiplayer game using the IP. In a unique combination the game will see 3 players taking the role of the Killer Klowns and 7 players as the humans trying to survive.
The last reveal of the night was the re-reveal of the long delayed and troubled 'Dead Island 2' which is now on its 3rd developer and is now so far along the announcement included a polished 10 min gameplay segment. The colourful, open world, zombie FPS based in sunny Los Angeles and a release date of Feb 3 2023.
There were many other reveals however including details for 'New Tales from the Borderlands', 'Under the Waves', 'Return to Monkey Island', 'Atlas Fallen', 'The Outlast Trials', 'The Calisto Protocol' and the Pinocchio Souls Like 'Lies of Pi'. To check out the full lineup you watch the official presentation.
Destiny 2 Showcase
Bungie also held a showcase detailing upcoming 'Destiny 2' details including the new expansion 'Lightfall' which takes us to the previously hidden neon city on Neptune, Neo Luna. To help explore the new metropolitan environment players will get Destiny equivalent of a grappling hook. There were many other details for upcoming content and user experience in the showcase and included an upcoming crossover with 'Fortnite'. Check out the Presentation here.
Say Goodbye to Project Cars 1 and 2
Project Cars 1 and 2 will be delisted later this year as car and track licensing deals expire.  Those who own the game will be unaffected but if you were hoping to pick them up sometime your time is getting short. The games will be removed from sale on October 3rd and September 21st respectively.
PSVR2 release
Sony has confirmed via twitter that the Playstation VR2 will release early 2023. The price point is still under wraps.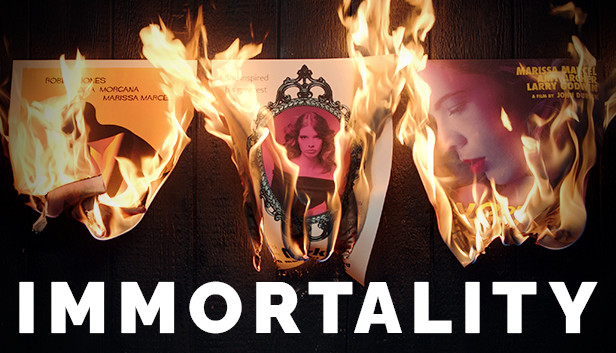 Game Releases
Pac-Man World Re-Pac (PlayStation 5, Xbox Series X/S, PlayStation 4, Xbox One, Switch, PC), Soul Hackers 2 (PlayStation 5, Xbox Series X/S, PlayStation 4, Xbox One, PC) – August 26
Destroy All Humans 2: Reprobed (PlayStation 5, Xbox Series X/S, Xbox One, PC), Immortality (Xbox Series X/S, PC, iOS, Android), Teenage Mutant Ninja Turtles: The Cowabunga Collection (PlayStation 5, Xbox Series X/S, PlayStation 4, Xbox One, Switch, PC), Tinykin (PlayStation 4, Xbox One, Switch, PC) – August 31