December 15, 2022
Last Of Us Part III, Dwarf Fortress, and Microsoft's Lawyers are Busy
The Not Last of Us
In news that will come as a shock to absolutely nobody on Earth, reliable rumour sources indicate that The Last of Us Part III is under early development.
Naughty Dog are currently working on Factions, a stand-alone massive open world multiplayer shooter based on the world of The Last of Us.
For those who were fans of Naughty Dog's Uncharted series, word is that the IP is being handled by a different developer.
No news on the potential release date of The Last of Us Part III, or the release date of its inevitable re-release on PlayStation 6, has been made official.
Microsoft's Call of Lawyers
The long-awaited acquisition of Activision Blizzard by Microsoft is facing more legal wrangles, with antitrust lawsuits from the U.S. Government standing in the way.
Central to the issue is Call of Duty, Activision's annual war-loving military shooter.
The concern is that if Microsoft were to make Call of Duty exclusive to the Xbox platform, it would seriously damage Sony's position in the market.
Xbox boss Phil Spencer has pledged that Call of Duty will remain available on Sony's platforms for at least 10 years, and even come out on Nintendo platforms.
He didn't say Switch specifically, just Nintendo platforms, so we're just going to assume that the next Call of Duty is coming out for the original Game Boy.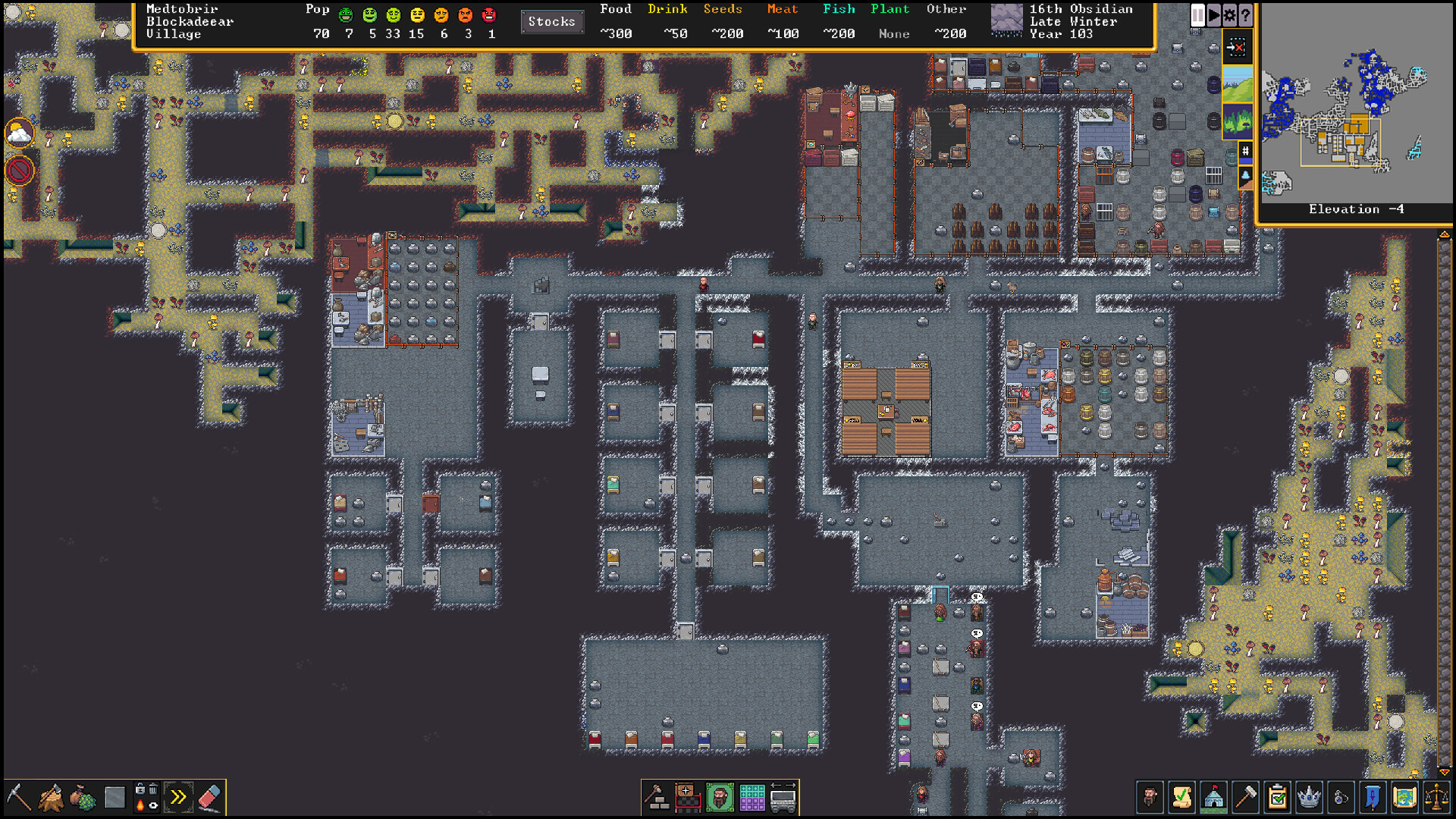 Dwarf Fortress Finally Comes To Steam
Massively popular indie hit Dwarf Fortress has finally made the move to Steam on PC.
What makes this story special is that the original version of the rogue-like fortress building game has been in active development for 20 years, and has been a free download for all this time.
But what do you get on Steam that you couldn't previously? How about modern innovations like "mouse controls" "tutorials" or even "graphics"?
Already the game has been a huge hit on the sales charts, with many long-time players buying the game just to say thanks to the developers for working on the game for so long.
Now that's commitment.
Game Awards Gave Some Games Game Awards Awards
The Game Awards, the industry's favourite three hour festival of new ads for upcoming games, was held last week in Los Angeles.
Some of the big winners include Mario + Rabbids: Sparks of Hope for best Strategy Game, Stray for Best Independent Game, and Elden Ring picking up a slew of awards including Game of the Year.
Congratulations to former Zedgames host Alanah Pearce for her writing in God of War Ragnarok getting the Best Narrative award, which just goes to show there's hope for all of us.
Upcoming releases:
December 15:
Resident Evil 7 – Switch
River City Girls 2 – PlayStation 5 ,Xbox Series X/S, PlayStation 4, Xbox One, Switch, PC
The Crackpet Show – Switch, PC
December 17:
Terrestrial – Commodore 64
December 20:
Turnip Boy Commits Tax Evasion – PS4